Uniform
At Topcliffe we see the wearing of school uniform as an important part of school life. It is how we show pride in our school and share an identity. We have chosen a reasonably priced but smart looking uniform and kept it simple so that everybody can be sure what it looks like. There is no need to purchase items with a school logo as long as the uniform colours are correct.
Uniform without logo is available at a variety of local supermarkets and other online providers. If you do wish to purchase uniform with a logo this can be found here: School - Brigade Clothing, LTD
Basic Uniform:
* Royal Blue sweatshirt or cardigan with round neck (with or without school logo)
* White polo shirt (with or without school logo)
* Grey trousers, skirt, pinafore or shorts.
* Black school shoes, NO trainers and NO heels please
* White, grey or black socks or tights.
* Summer Uniform (optional) - Grey shorts or blue/white or lemon/white gingham or striped summer dress
* Jewellery - one pair of ear stud earrings. No hoops, dangly earrings or other piercings will be allowed in school due to health and safety reasons.
* Watches - children may not wear smart watches which connect to the Internet or take photos due to safeguarding reasons.
Summer Uniform (optional)
Grey shorts White Polo shirts Black shoes
Blue/white or lemon/white gingham or striped dress and royal blue jumper or cardigan (with or without logo)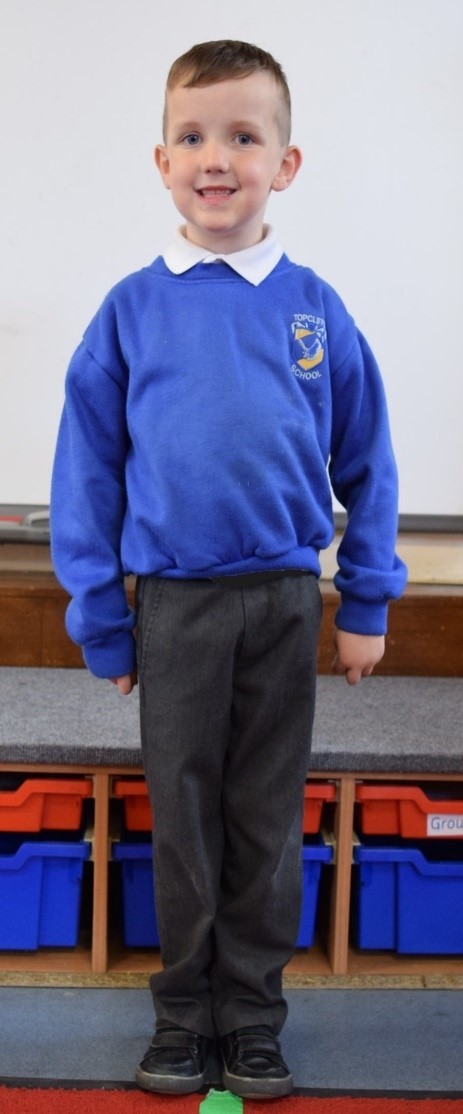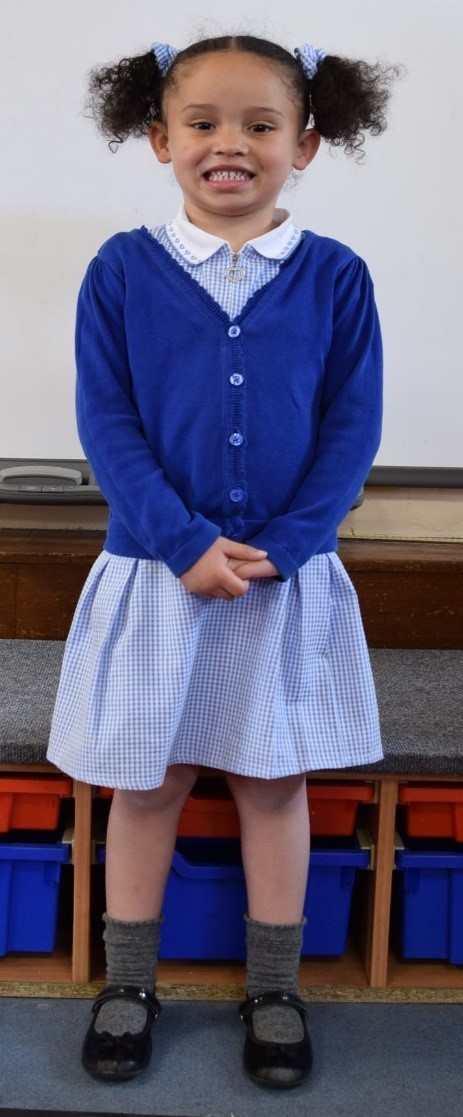 ---
PE Kit
All of our children wear the same PE kit and is part of our school uniform. It is royal blue and consists of a:
Waterproof Jacket
Shorts
T shirt
Socks
Pumps or trainers are needed for outdoor activities.
Please ensure that these items are named and in a bag that can be hung up.
These wash well and look good for a long time. Also available to order, are fleeces and reversible raincoats.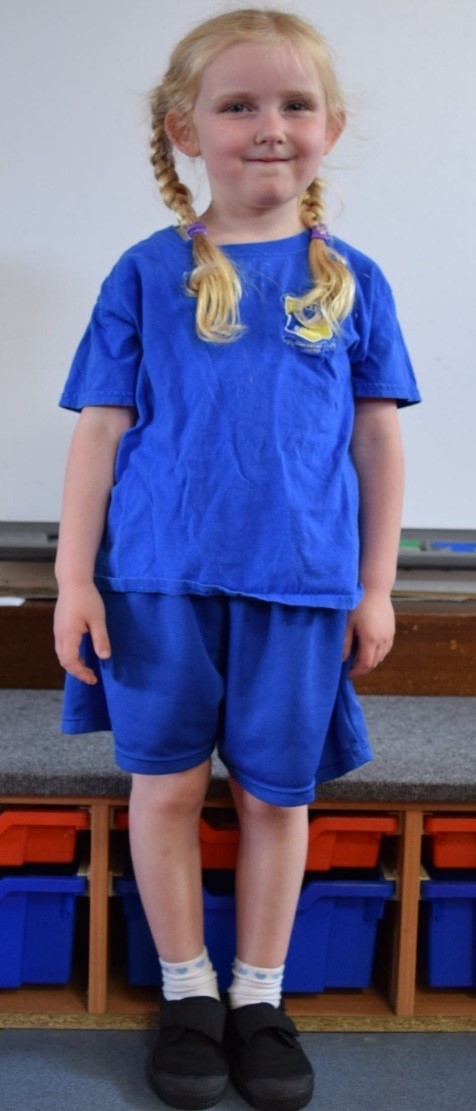 Second Hand Uniform
There is usually a second hand uniform sale held by Pioneer during the summer. Dates will be publicised when they are available. If you are struggling to get hold of school uniform or have uniform you would like to donate or swap please do come and speak to a member of SLT or the Pastoral Team. We may be able to help!
Purchase School Uniform Link
You can purchase all of our school uniform on Brigade.co.uk please use the link below and type in topcliffe to access our school uniform and PE kit.